Fire Damage Services Include:
Clean Up

Smoke Clean Up

Odor Removal

Air Quality Improvement

Reconstruction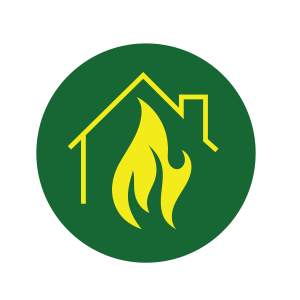 Depending on the severity of a fire, the restoration of your home or business and its contents may vary. A smaller fire may require a few days of detailed on-site cleaning while a more severe fire may take months of cleaning, contents restoration and repair to the structure.
Pro Environmental Services will also provide a thorough inspection of the property to determine the items that can be restored and those that will need to be replaced, the method of clean-up/odor removal and any restoration required in order to repair structural damages.
Smoke Damage & Restoration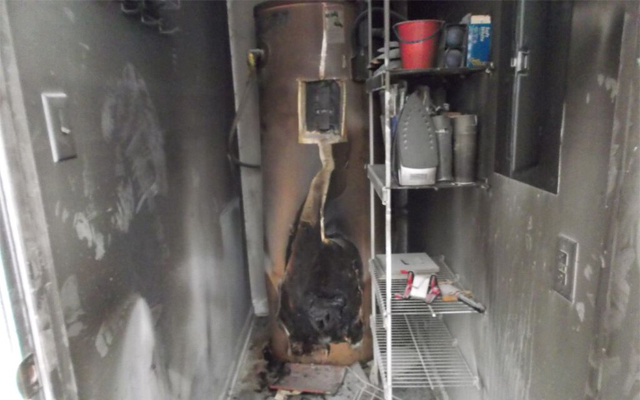 After a fire, Pro Environmental Services will first protect areas of the property that were not directly affected by fire or smoke, this is done to help prevent further damages to the property. Once this is complete, clean-up will begin. There are different methods used in the cleaning of different types of smoke and residue. The inspection provides the information that allows Pro Environmental Services to determine the procedures to properly restore damaged materials.
Our trained technicians specialize in thorough smoke odor removal. Through ozone generation and monitoring to thermal fogging we can eliminate all smoke odors from walls, ceilings, floors, and all areas affected by a fire. We use completely green products in our removal of smoke odors so you can be assured that there will be no chemicals used in the home or business.
A fire can cause structural damage. Pro Environmental Services has years of experience in construction and can repair all damage sustained to the structure. With two NC Licensed General Contractors on staff, we have the knowledge and experience to do a complete re-build if needed.
Regardless of the severity of the fire, Pro Environmental Services offers a complete turnkey restoration process. Our goal is to offer you all the services needed to return your commercial or residential property to a pre-loss condition while giving you peace of mind.
Put your trust in our "Green" methods for Fire Damage Restoration & Smoke Damage Restoration
We are proud to offer our clients a restoration protocol that is a totally "green" method that offers our customers the peace of mind that their project will not only be completed efficiently and effectively, but the products that we use on their project are manufactured from all-natural ingredients. We do not compromise the indoor air quality of the structure once we are finished. The products that we use during our process are manufactured from all-natural ingredients that are safe for humans, animals and the surrounding ecosystem.
We use a system that utilizes the latest in chemical technology that biologically digest the residual odor causing bacteria that are present after a fire damage or smoke damage event. The restoration process introduces a chemical that contains a combination of all-natural surfactants and non-pathogenic bacterium that naturally penetrate, consume, and digest these odor-causing bacteria without the use of highly volatile and toxic traditional restoration products. Once the substrates are clean, we apply a specially formulated Surface Protectant that will help protect the long-term integrity of the structural framing at the loss site.
Call us today for a free assessment of your situation and damage. Additionally, many homeowners insurance policies and commercial insurance policies include coverages that may help pay for fire restoration. We are happy to help you navigate your insurance policy to ensure you are getting the most from your coverage.