Mold Removal Services Include:
Crawlspace Mold
Dehumidification / Moisture Control
Crawlspace Encapsulation
Odor Removal
Air Quality Improvement
Reconstruction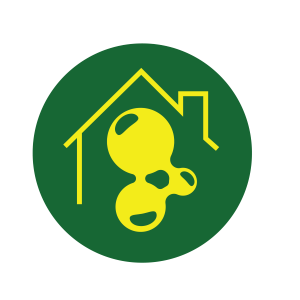 Your Health Is Our Concern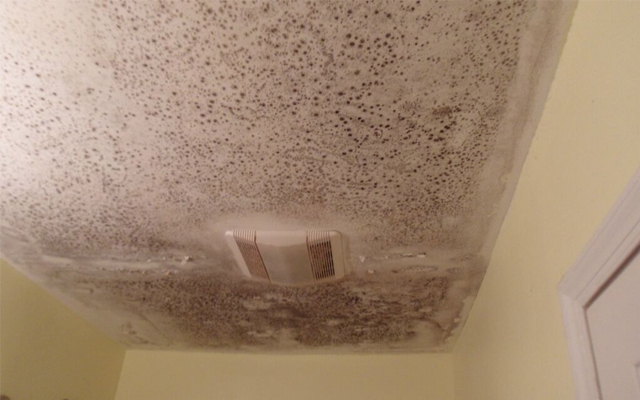 Good mold and bad mold is found virtually everywhere, in indoor and outdoor environments year round. Generally, mold spores travel through the air and enter homes through windows, doors, cracks, and vents.
Structures built today are more efficient than ever before. According to the EPA, 90% of our time is spent indoors. Current building codes stress efficiency but fail to deal with the issues of condensation that has led to 1 in 2 structures in the U.S. and Canada having moist conditions suitable to sustain mold growth (Per a Harvard University study).
When left untended, mold can cause a lot of damage. Mold, mildew and fungus pose three great risks:
They can lead to excessive wood damage. Like termites, certain mold and fungus are able to turn cellulose material (stuff made of wood or wood by-products) to food and in the process will weaken and destroy the structural integrity of the home.
Mold and fungus release spores, which are their way of reproducing. These spores float around in the air of the home and pose inhalation risks to those living in the home. These spores are considered to be a major allergen and rank with pollen as a main source of contaminants for allergy sufferers.
Some types of molds and fungus release highly toxic "mycotoxins" which are byproducts that develop and then release during growth. These mycotoxins can cause severe adverse health problems for many people.
In short, mold should not be permitted to grow and multiply indoors. When this happens, health problems can occur and building materials, goods, and furnishings may be damaged.
What Causes Mold?
Once mold has been established it can cause extensive damage to buildings, furniture, and cause serious health issues. Mold thrives in protected, dark, damp places. Unfortunately, buildings provide an almost ideal environment to support the growth of mold. When the temperatures are right, there are plenty of dark spaces and organic substances for food. Once moisture is added a breeding ground for mold has been created.
While mold only needs water, food and the right temperature to begin growing, the following characteristics can influence growth:
Relative humidity of approx. 50% or higher
Damp areas (most Eastern NC crawlspaces)
Airtight structures
Stagnant air
Put your trust in our "Green" methods for Mold Remediation
We are proud to offer our clients a remediation protocol that follows current IICRC S-520 source removal guidelines. However, what differentiates our level of service is that we are able to accomplish this in a completely "green" way in both the products that we use as well as our methods. Our attention to detail in our operating standards will not compromise the indoor air quality of your structure during or after the remediation process. And, the chemistry that we use during the process meets all green standards for green manufacturing and quality. This will give you the peace of mind in knowing that the project will be completed safely and effectively and without liability to you.
Some of the green standards of our Green Performance Chemistry include:
Non-toxic products
Free from carcinogens/toxins
Free of known allergy-causing fragrances
Non-corrosive to those using the products as well as substrates
Non-reactive to all recommended substrates
100% water-based VOC compliant
We believe that source removal is the key to completing an effective remediation. Our individualized systems and products allow us the flexibility to design a remediation solution for each project no matter the circumstances. "One size fits all" solutions have become standard in our industry, but these solutions often times lead to mediocre and/or liability causing results in the long-term. Pro Environmental Services only offers proven, cutting-edge, specialized, and specific solutions to give you the excellent results that you need and expect.
Call us today for a free assessment of your situation and damage. Generally speaking, homeowners insurance and commercial insurance only cover mold removal when the source of the mold is the result of a covered claim (such as water damage). We are happy to help you navigate your insurance policy to ensure you are getting the most from your coverage.